D@mn, I Graduate in May!
Preparing for life after high school and college can be scary af! What do you do next? Where do you go? How do you become successful? That's where D@mn, I Graduate in MAY! author, Marc Supreme, found himself after graduating with three degrees and two internships under his belt.
Think he woke up to his dream job? NOPE!
But after years of dream-chasing and working in higher education, he figured out why.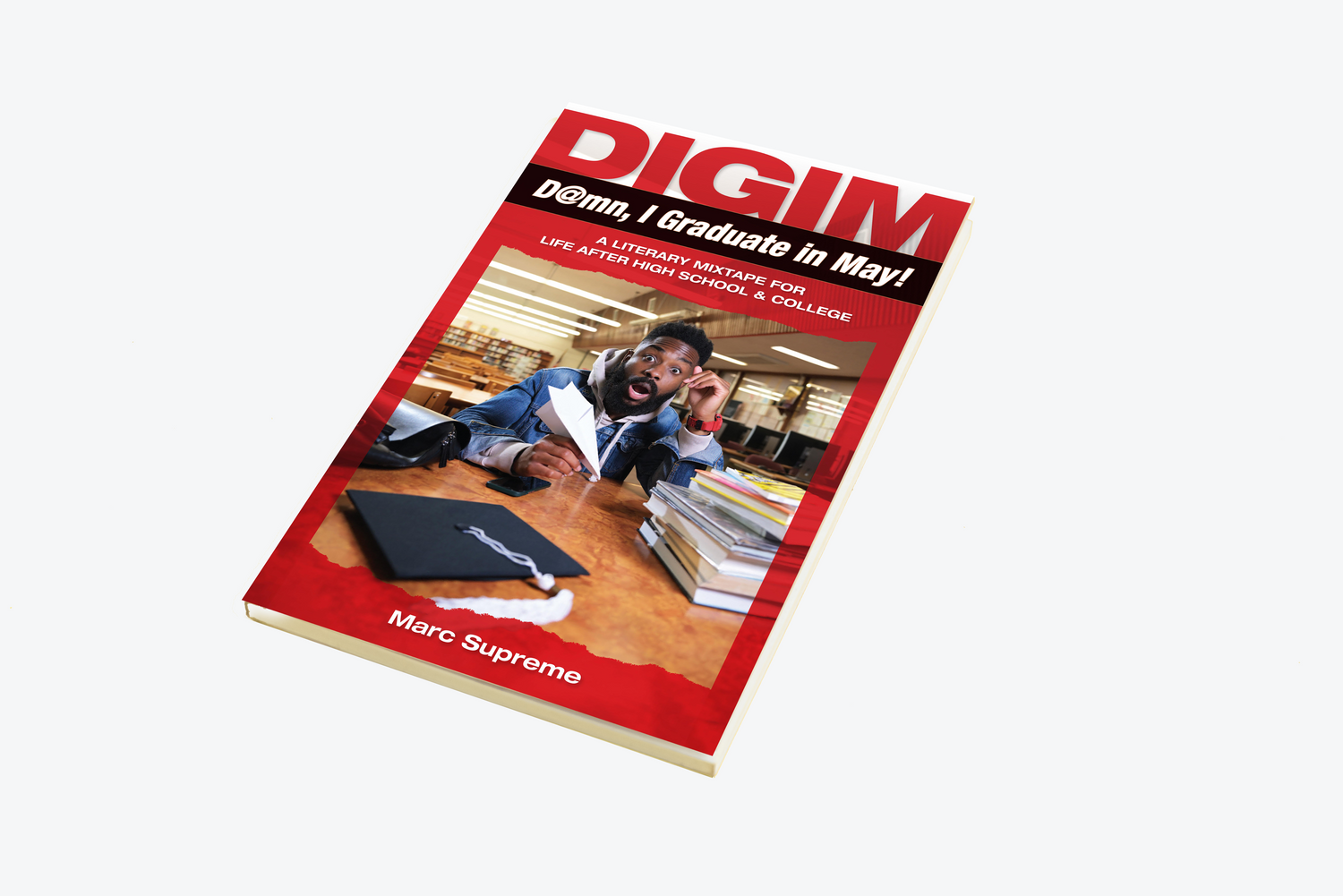 The ultimate how-to guide for dream chasers in high school & college.
Millions of students go through college with a fractured understanding of how college works, following the same tired talk that's been passed down for generations. Supreme delivers a fresh, raw breakdown of college options, challenging students and parents to view schoolas a tool, not an end-all be-all. His blunt take on college enlists "Drake vs. Migos" examples and other cultural concepts to bring this book to life!
Pre-Order Today!